Georgiana Cavendish, Duchess of Devonshire between 1774 – 1806, is one of history's most complicated and fascinating characters. Beautiful, intelligent and charismatic, she quickly became the 18th century equivalent of today's 'It Girl.' Despite her widespread popularity with the general public, Georgiana's private life was a disaster. Drinking, drugs and gambling, illicit love affairs, and a near 25 year ménage-a-trois with her husband and her best friend, have sadly come to define the life of a truly unique woman. As we shall see, the Duchess of Devonshire was a woman who was determined to fight on behalf of the things she was passionate about, refusing to sit idle and let life pass her by.
Born Into Privilege
Lady Georgiana Spencer, the future Duchess of Devonshire, was born into one of the wealthiest aristocratic families in England – the Spencer's (Fun Fact: Georgiana is Diana, Princess of Wales' great-great-great-great aunt. And pay attention – some of the similarities are uncanny). Daughter of John Spencer, the 1st Earl Spencer, and his wife Margaret, Georgiana was adored and doted on by her parents. An intelligent, beautiful, capable young woman, she was betrothed to a man almost 9 years older than her, the 5th Duke of Devonshire, William Cavendish, and thrust into the public spotlight at the age of 16. She was wed to the Duke on her 17th birthday, June 7, 1774, was handed the keys to Chatsworth House in Derbyshire, the ancestral house of the Devonshire's, and was left there for the summer, abandoned by a cold, unloving husband. Not a good way to begin the honeymoon!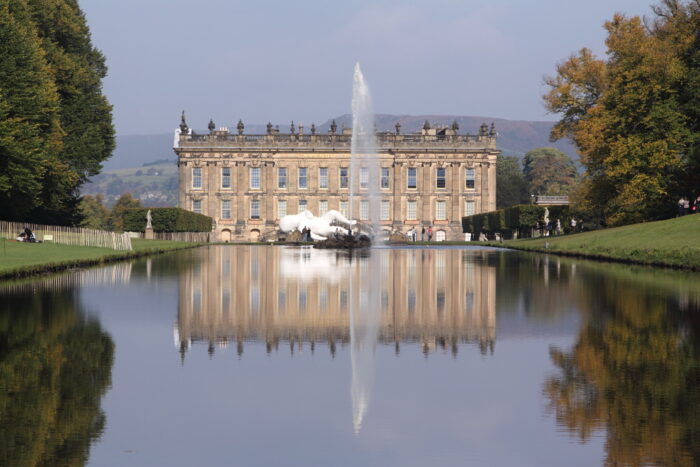 Chatsworth House: If anything would soften the blow of a loveless marriage at 17, this would.
Source: it.wikipedia.org
A Lonely Marriage
From the beginning of their marriage, the Duke and Duchess of Devonshire were rarely together. The Duke preferred to play cards well into the night and continue his extra-marital affairs. Left to her own devices, Georgiana hit the town; her charisma, youth, beauty and massive fortune drawing attention from commoners, politicians and aristocrats alike. Indeed, she became friends with the Prince of Wales (the future King George IV), and counted Marie Antoinette as one of her dearest friends.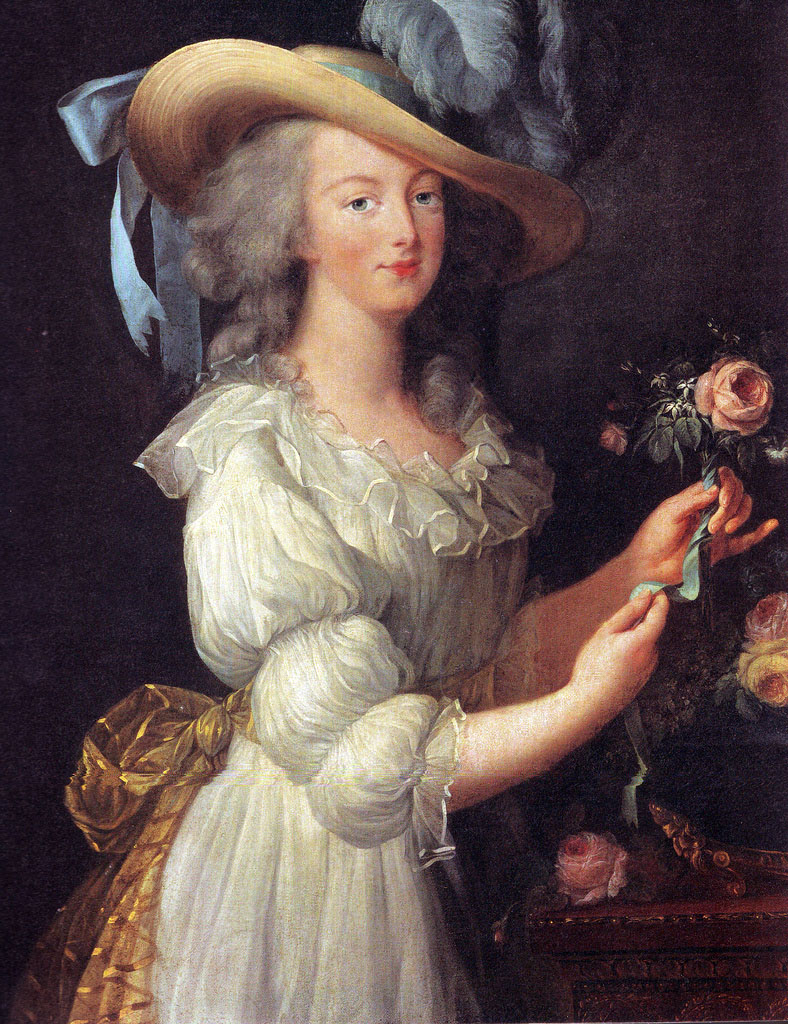 Marie Antoinette, one of Georgiana's best friends.
Source: commons.wikimedia.org
She became highly involved in British politics, championing the Whig cause, campaigning in the streets and becoming one of the first politically influential women of her time. Georgiana walked the streets canvassing for votes, and was the first woman to be actively involved in an electoral campaign, a feat which certainly attests to her passion for the male-dominated world of 18th century politics. She was a prolific writer, an amateur scientist and musician, throwing her weight behind political causes and health initiatives across England. While things on the outside seemed ideal, and the public continued their adoration for her, Georgiana's private life was quickly falling apart around her.
Conception
The Duchess of Devonshire was under immense pressure to conceive a child, preferably a son, with the Duke in order to ensure the continuation of the Cavendish family and their aristocratic legacy. The poor woman was virtually unable to enter a room without people staring at her stomach, speculating whether or not she was with child. This was the 18th century's version of today's celebrity 'Bump Watch,' and caused Georgiana an incredible amount of anxiety. At this point in time, despite her social activities and wide-spread popularity, Georgiana was worried about her inability to conceive a child, had already suffered several miscarriages, and longed for companionship. Desperate for a true friend, Georgiana's life was about to take a turn when the Duke and Duchess of Devonshire met Elizabeth Foster in May of 1782. "Bess," as Elizabeth was familiarly known, would come to wield an enormous amount of influence in the lives of the Devonshire's, essentially changing the nature of their marriage, and their lives, forever.
Lady Elizabeth Foster
Source: bbc.co.uk
As with all great figures in history, there is too much to tell in one article! And with Georgiana, there is no exception. Please stay tuned for Part II, coming soon, where I shall delve further into the life of one of the most misunderstood women in British history.