You know, that little battery-operated toy, or snuggly-fitting stroker that you keep in your nightstand wasn't always so perfect. It took a lot of work to make that piece of silicone what it is now, and it's something that many designers continue to work on bettering today.
You may think that sex toys rose to popularity alongside the free-love movement in the '60s and '70s, but in actuality sex toys have been used for thousands of years. In fact, one of the oldest sex toy models is still regularly enjoyed. Ben-wa balls, or Geisha balls as they're sometimes known, have been used for over 1000 years.
While the creation of Ben-wa balls stemmed from Asia, the more popular dildo that we know of today was brought about thanks to the ancient Greeks, who called them "olisbos." As Adam and Eve explains, "It was during the Renaissance era that olisbo became "dildo" from either the Latin 'dilatare', which translates to open wide or the Italian term for delight, 'diletto.'" However, instead of being made from comfortable plastic and silicone, they were crafted from leather or wood and had to be generously lubricated with olive oil for comfortable use.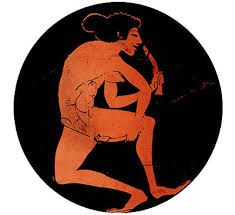 It wasn't until 1869 that American physician George Taylor invented the first vibrating sex toy. It was a massive steam-powered device, though, and far from convenient or accessible to a typical buyer. Then in 1882, according to The Journal of Social History, the first electromechanical vibrator was created. However, it was only used by doctors to treat female patients that they believed were suffering from "hysteria." By 1921, ads were even being printed in shopping catalogs advertising the product as a way to treat those suffering from the metal affliction. Of course, once their real purpose came to light, they were no longer advertised as a regular product. And so, as an act of sexual repression, they were labeled as shameful.

Thankfully, that obviously isn't the case with the $3 billion industry today. With products to please every fetish, desire, and orifice, examining sex toys is like examining a good set of classic tools. Some run on batteries while others need to be controlled manually to get the job done. Really, it's all a matter of preference. So other than the ever-popular rabbit vibrator entering the mainstream in the 1990s, not much has changed in the last few years, right?
Not even close.
As far as the future is concerned, the industry continues to strive in making sexual simulation more realistic and more like the real thing. One way that the sex toy industry is delivering on such improvements is by creating sex toys for males significantly more lifelike. As a result, male masturbators have seen a significant rise in sales over the last few years alone. No longer is a blow up doll the only option. Men can choose from "pocket" or handheld varieties created to emulate the look, feel, and shape of a woman's most intimate areas.
According to Geek Wire, the same attention to detail is also being applied to female toys. Companies are doing further research in the developmental stages of toy designs in order to make them more ergonomic to a female's form.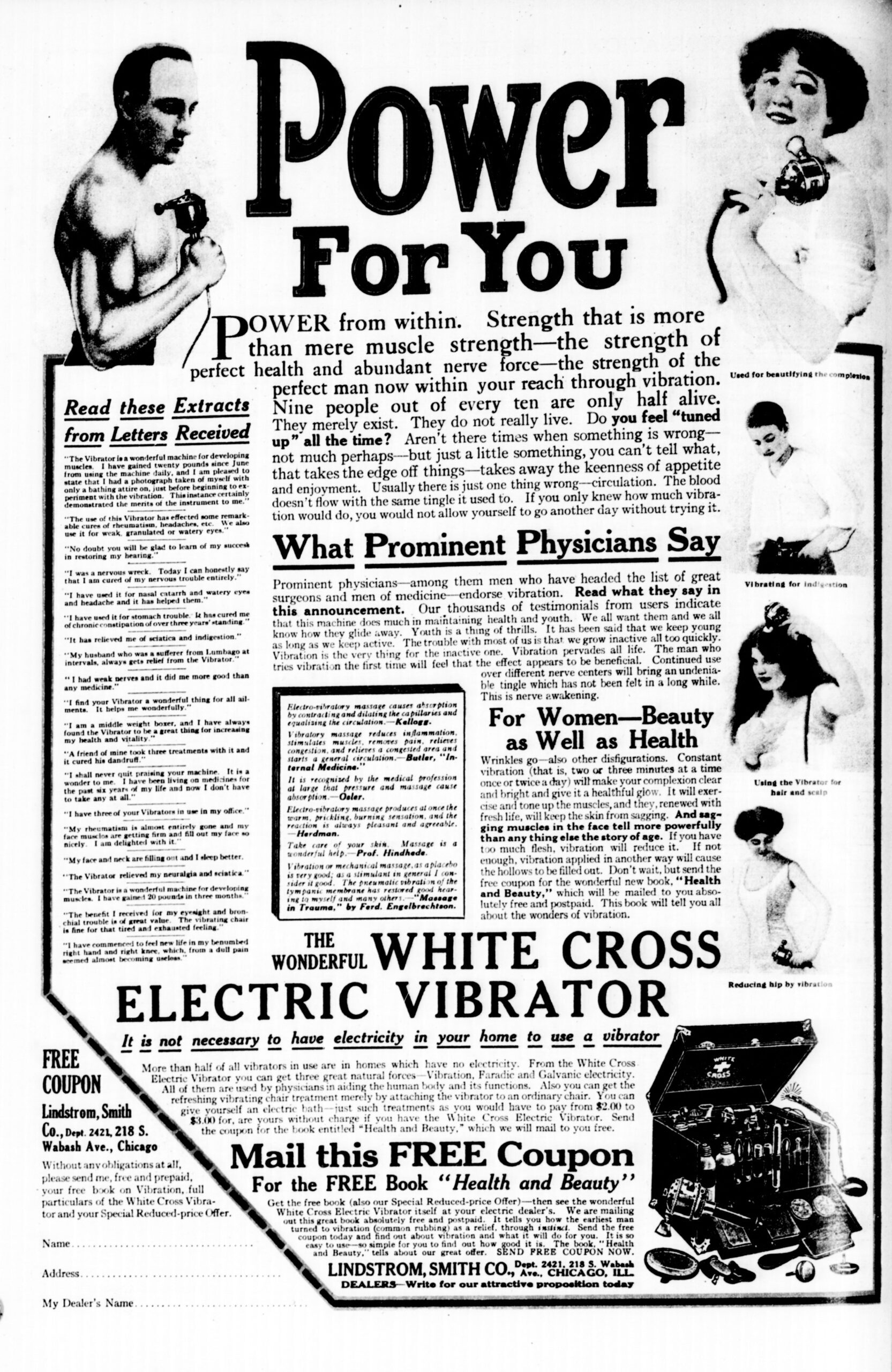 Source: Wikipedia
Those in long distance relationships who use toys to keep the spark alive are sure to benefit from some of the latest advancements. While toys have had the ability to work with a remote for years, there hasn't been one that's worked if the couple is in separate rooms—let alone different sides of the country. Now with the aid of bluetooth technology, a smartphone, and a downloadable app, one partner can easily control the pleasure of another no matter where they are in the world. The We-Vibe 4 Plus, for example, allows the controller to customize vibrations and settings from their smartphone for the person with the device. This allows for a sense of contribution to their partner's pleasure, even when they're apart.
Stigma is a funny thing. Over the years we've managed to remove a good deal of negative connotations associated with human sexuality, yet sex toys still remain a grey area. The news media is always ready to report on advancements of technology, issues of gender, and especially products for entertainment. Yet, we're still unlikely to hear about the most modern developments of the sex toy industry. It makes you wonder: Which product could people possibly think is more entertaining than a sex toy?