The abdication of King Juan Carlos last month is the seventh time that the Spanish throne has been voluntarily vacated. While Britain's own Edward VIII secured everlasting infamy by vacating his throne, it seems that abdication comes more easily to the monarchs in Madrid.
Here's a look at some of Juan Carlos's abdicating predecessors…
Charles I (Charles V, Holy Roman Emperor), abdicated 1556
Charles V by Titian, 1548. Alte Pinakothek, Munich, Germany (Wikipedia)
The biggie. As every A level European History student knows, alongside Francis I of France and Henry VIII of England, Charles was one of a trio of colossal personalities that ruled much of Europe during the mid sixteenth century. In fact, Charles ruled so many territories that it took him almost two years to abdicate them all!
In his pomp, Charles ruled most of central Europe as Holy Roman Emperor, and also the Netherlands, Naples, Sicily, much of modern day France and the massive Spanish empire, which was in the midst of plundering the enormous quantities of gold in the Americas. He was an impossibly important figure, his role made especially difficult by his epilepsy, severe gout and deformed jaw caused by the incessant inbreeding of the Habsburg dynasty.
Between 1554 and 1556 Charles gave it all up and retired to a monastery. He kept himself surrounded by clocks to symbolize the lack of time he had to perform his myriad duties.
Charles's abdication led the way for Spain to have a King Phillip while England had a Queen Elizabeth, which is exactly the situation we have now. Bring on the Armada!
Ferdinand the Felon, abdicated 1808
Ferdinand VII by Vicente López y Portaña (Source: Wikipedia)
Ferdinand is possibly the only monarch to have abdicated by mistake, thinking he was giving the throne back to his father, Charles IV, who had abdicated two months earlier. Alas, Charles had subsequently passed his claim over to Napoleon Bonaparte, so Ferdinand effectively handed the Spanish throne over to the French emperor. D'oh!
Ferdinand did return to rule Spain, very badly, from 1814 onwards. He returned to a very different Spain – French rule had seen the introduction of a liberal constitution, which Ferdinand agreed to adhere to in order to get his throne back. Under encouragement from conservatives and the clergy Ferdinand then rejected the constitution and re-instated the autocratic rule that the Bourbon monarchs so loved.
In later life he became a deeply unpleasant man, torpid, bloated and unpleasant to look at.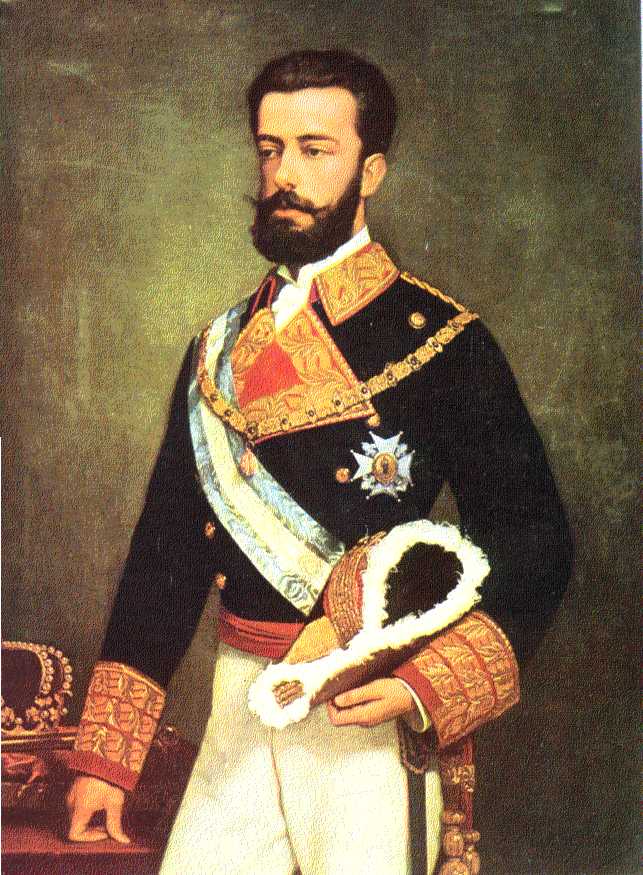 Amadeo king of Spain (Source: Wikipedia)
Amadeo's main claim to fame is having a wedding day lifted straight out of a Game of Thrones novel. Son of the first King of Italy, Amadeo's wedding to Donna Maria Vittoria in 1867 was interrupted by:
 The best man shooting himself.
 The palace gatekeeper slitting his own throat.
 The King's aide dying after falling from his horse.
 The bride's wardrobe mistress hanging herself.
 The colonel leading the wedding procession collapsing from sunstroke.
 The stationmaster being crushed to death under the wheels of the honeymoon train.
 A royal guest being murdered and decapitated before having a wolf's head sewn on to his shoulders.
Walder Frey may or may not have been the Master of Ceremonies, it's not recorded. Amadeo was elected to become King of Spain under a new dynasty in 1871. His election coincided with the assassination of his main supporter (19th century Spain really was a lot like Westeros) and it all went downhill fast from there. He abdicated two years later, declaring Spanish people ungovernable.